October 2023 Classroom Connection: Decode Your Customer's Buying Style
Friday, October 13, 2023 (7:30 AM - 9:00 AM) (EDT)
Description
Sales Success Secrets: Decode Your Customer's Buying Style
One of the biggest mistakes sales professionals make is when they sell to different types of people, in the same exact way.
All proposals look the same
Each sales presentation is the same
Each call is the same
The results from this type of selling leads to frustration because your sales process doesn't go much further than an initial meeting, and it leaves you "following up" on your previous conversation.
The great news is this isn't your fault; we just haven't trained you properly!
The reality is this; Our buyers are different, and the best part is that they are predictably different!
Some will need all the details, options, and expert reviews, while others only need the bottom line. Some are afraid of making a change, while others want to connect on a personal level.
In this training session you will learn the different personality styles, how to identify each one, and the Do's and Don'ts when selling to them.
Speaker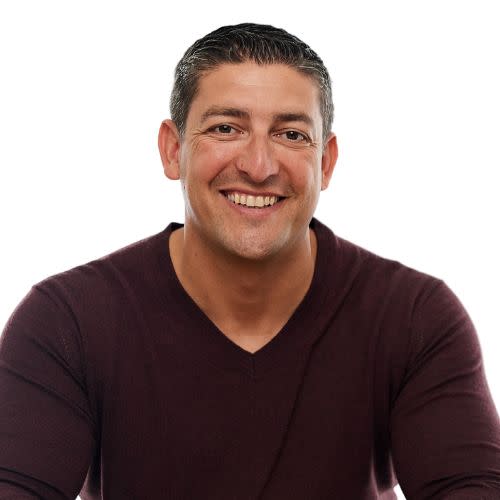 Eric Konovalov, Founder
The Goal Guide
Eric is the founder of The Goal Guide, a renowned training organization specializing in sales, leadership, communication, and mindset. He is also the creator of Relentless Goal Achievers, a private group coaching community for business leaders from around the world.
Despite humble beginnings as a refugee from the former USSR, he proudly served in the U.S. Marine Corps for 8 years, earning numerous awards and deployments. Transitioning to civilian life, Eric excelled in sales and leadership roles, consistently surpassing revenue goals and earning accolades.
Motivated to share his expertise, Eric founded The Goal Guide to provide coaching and training services to entrepreneurs and sales organizations worldwide. With a strong foundation in personal development and leadership training, he empowers teams to achieve their goals and has garnered a reputation for delivering exceptional results. Eric's journey from a challenging background to entrepreneurial success makes him a compelling mentor and leader in the industry.
He is the author of B2B Sales Secrets and the host of the Relentless Goal Achievers Podcast.
Eric enjoys living in Lakewood Ranch with his wife, and business partner, Julia, and their amazing two boys, Max and Mikey.
Keiser University
6151 Lake Osprey Dr



Sarasota

,

FL

34240

United States



Friday, October 13, 2023 (7:30 AM - 9:00 AM) (EDT)
Check-in & Networking 7:30-8:00am
Program begins at 8:00am
Categories
Alliance LEADS