REAL ESTATE SALES ASSOCIATE PRE-LICENSING at SCF
Monday, January 23, 2023 6:00 PM - Monday, April 3, 2023 9:00 PM (EST)
Description
REAL ESTATE SALES ASSOCIATE PRE-LICENSING at SCF - In Person
Become a Real Estate Sales Associate

This entry-level (63-hour course) is required by the State of Florida in order to earn your real estate license and is required prior to taking the State exam (not included). With your license, you can assist buyers, sellers, renters, and landlords to find or sell homes and rent or manage homes.

This course includes the textbook and practice exam.
January 23 - April 3
Mondays and Wednesdays
6 pm - 9 pm
Fee: $369 per person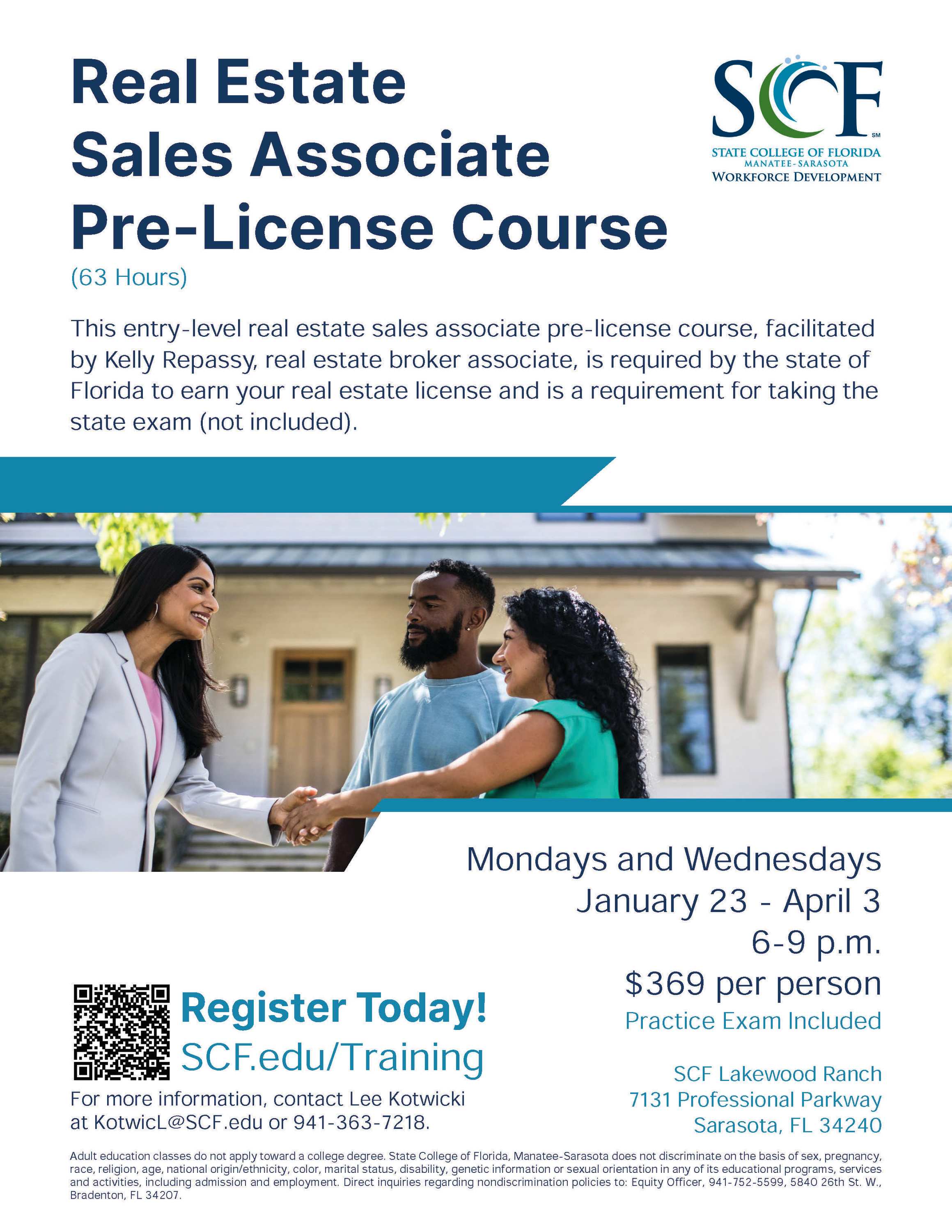 Monday, January 23, 2023 6:00 PM - Monday, April 3, 2023 9:00 PM (EST)
January 23 - April 3
Mondays and Wednesdays
6 pm - 9 pm
Categories
Special Events